There is help. Veterans and families, learn about the VA Pension Plan and Aid & Attendance programs.
Our mission is to reach as many veterans and their families as possible to make them aware of the VA Pension Plan and Aid and Attendance programs. These programs can be a substantial help to our veterans. We believe we owe it to each and every veteran.
Hi. My name is Charles Sawyer Jr. I am a certified estate planner. I have been assisting retirees and seniors for over 25 years. I am proud to say that my father was a veteran of the Korean War. I am also the caretaker for both my father and my mother.
My biggest concern is how will we, his children, be able to pay for home care, assisted living or nursing home care? The cost of care can be as much as $8,000 per month.
Since my father is a veteran, there is HELP. Under this program, a veteran may be able to receive over $24,000 per year for care. A surviving spouse may also qualify for over $13,000 per year.
Do not let your parents' assets be depleted by long-term care costs. Get them the assistance they are entitled to and the independence they deserve.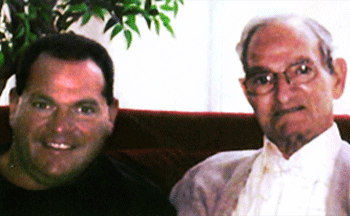 The Top Three Concerns of Seniors Today & Solutions
Outliving their savings and running out of money.
The cost of long-term care including:

Home care.
Assisted living.
Nursing home care.
Costs today can range from $4,000 per month to $12,000 per month.

Making sure their children and family inherit their hard-earned assets without probate, taxes or waste.
Aid and Attendance Pension Benefit Program
What is Aid and Attendance?
To make a claim for the VA's Aid and Attendance Pension Benefit Program, a claimant must show a need for the recipient to receive the regular aid and attendance of a caregiver or the need to dwell in a protected environment because of mental or physical disabilities.
In addition, a veteran with a low household income may qualify for a base pension of a lesser amount even if he or she does not require special aid and attendance.
The 2021 maximum monthly benefits for those qualifying for Aid & Attendance:
The maximum benefit amount for a veteran who does not have a spouse or dependent child is:
$24,600 / year ($2,050 / month)
The maximum benefit amount for a married veteran is:
$29,172 / year ($2,431 / month)
The maximum benefit amount for a surviving spouse is:
$15,816 / year ($1,318 / month)
The difference between the Compensation Benefit and the Pension Income Benefit programs:
The Aid and Attendance benefit is part of the VA's pension program and can be easily confused with the VA's compensation program.
A simple way to understand the difference between the two is to remember that:
A "compensation benefit" is an amount of monthly income awarded to a veteran for an injury or illness incurred during active military service, or a service-connected disability. The VA will determine the amount of compensation based on the veteran's percentage of disability.
On the other hand, a "pension benefit" is a monthly income for disabled or older veterans who have a low income and served during a period of war and may have disabilities that are not connected to their active duty military service. The pension benefit is based on the veteran's total financial situation to include income, assets and unreimbursed medical expenses.
The veteran may construct a financial or estate plan before making an application to effectively reduce his or her net worth under the VA's asset test.
A claimant may apply for both the compensation and pension benefit but can only receive one of them. There are also death benefits available for surviving spouses or dependent children in both programs.
Discharge/separation papers (DD-214).
Copy of marriage certificate.
Copy of death certificate (for widow benefits).
Copy of current Social Security award letter.
Proof of all medical expenses that are not reimbursed by insurance, Medicare, or Medicaid. (Examples: assisted living or nursing home costs, medications, insurance premiums, medical bills, etc.)
Physician statement including the following information:

Diagnosis/prognosis.
List of all disabilities.
What activities of daily living patient needs assistance with.
Why assisted living, nursing home, or home care is recommended.
Someone around 24 hours a day is recommended.

Statement from assisted living or nursing home including the following:

Date they become a resident.
Monthly payment (include if this is a private pay or Medicaid).

Voided check.
Copy of most recent bank account and investment statements.
Recent hospitalization discharge summaries.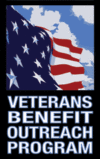 Our firm will carefully review each Means Test that is submitted. Each person will be contacted on the steps necessary to properly apply.
All government programs have their own eligibility requirements and criteria for determining if an applicant qualifies for benefits. Some of these programs have very precise qualifications and others are more discretionary. We will do an analysis of your qualifications by asking you a number of questions to see if the applicant may be eligible. If the applicant does meet the basic qualifications, we will encourage you to apply and provide you with the required forms and instructions.
To learn more about The Veterans Benefit Outreach Program, please call:
Charles Sawyer Jr. or Jeanette Ratner
There is NO CHARGE for our services.
"I am Sgt. Jim Winslow Parris Island class of 1950. I served my country and paid my taxes, raised my family and settled down to enjoy my retirement. Suddenly my wife was diagnosed with Alzheimer's. I took care of her at home until I had a heart attack. We had to place her in an Assisted Living facility. The expense was astronomical to our budget. One day I heard an advertisement on the radio. It was Charles Sawyer Jr. talking about his Dad. He said that there was financial aid available. I had been to the V.A. and asked them for help. The social worker gave me a handful of brochures that told you where to go for group Alzheimer's meetings! Jennifer is one of Charles Sawyer Jr's assistants. Jennifer packaged a very complicated application together. Within six weeks of submitting my application to the Department of Veterans Affairs I had a check deposited into my checking account, on a monthly basis, for me to use at my discretions. I consider Jennifer as one of my granddaughters. Charles put all of my affairs into good order. I had one thing that needed to be attended to. I needed a new car. Charles took a Saturday off and accompanied me to a car dealer where he helped me in the process of buying a car. Where can you find people like this? My only regret is that I didn't find Charles Sawyer Jr. 30 years ago. He is too young to be my father, but he has been like a father to me."
– Jim Winslow
"When our facility opened, what I saw, initially, was that many elderly people, who truly needed care, by other than their family, just could not afford it. Two years ago, I attended The Sawyer Group's Veterans Benefit Outreach Program seminar, to learn about the VA Aid & Attendance benefit. Since that time, our facility has worked with them & the families who contact us for admission, to make possible, placement of their loved one, in our facility. With the knowledge of the VA benefit & the assistance of The Sawyer Group, the family would not have been able to afford proper care for their loved one."
– Barbara Kendrick
"My sister, Wendy Golden, first heard of Charles Sawyer Jr. through a previous employer that works with assisted living facilities. We were interested on behalf of our father, Bernard Golden. Our father has Parkinson's Disease and no longer can do anything independently. He lives at Brighton Gardens in Columbia, MD. We met with Charles and our father's case was a bit more complicated since a lot of his retirement money was still "qualified" in retirement plans. Charles understands the nuances of the VA benefits and was able to make excellent recommendations on how to apply and qualify for the VA benefit for disabled veterans.

Jennifer Carnegie is his "right-hand" person and was wonderful in her capability and handling of the process. She is also very responsive which is important to families waiting for feedback. After 4 months (which is quicker than many) we were told that my father qualified for the benefit retroactively to the date of the application. We were all thrilled.

We highly recommend using The Sawyer Group for anyone that might benefit from the VA disability program."
– Ellen Golden
Note: These testimonials may not be representative of the experience of other clients. The testimonials are not indicative of future performance or success. No payments are made for testimonials.
What does The Veterans Benefit Outreach Program charge to speak to a representative?
There is no charge or fee to consult with us about this program. Federal regulations prohibit such charges for assisting in a Veterans Administration pension or compensation application.
What is the process involved in determining eligibility for benefits?
All government programs have their own eligibility requirements and criteria for determining if an applicant qualifies for benefits. Some of these programs have very precise qualifications, and others are more discretionary. We will do an analysis of your qualifications by asking you a number of questions to see if the applicant may be eligible. If the applicant does meet the basic qualifications, we will encourage you to apply and provide you with the required forms and instructions.
Is The Veterans Benefit Outreach Program part of the Veterans Administration or a related government agency?
No. The Veterans Benefit Outreach Program is a privately owned financial services company that specializes in helping senior citizens meet their needs in regard to assisted living and home care.
Can The Veterans Benefit Outreach Program help me in a care provider selection process?
Absolutely. We work with well-recommended assisted living communities, in-home care agencies, nursing homes, and professional care advisors. We would be more than happy to refer you and help you through this process.
How does The Veterans Benefit Outreach Program benefit from this free service?
Many of the families that we help through this process find that a financial plan that we develop can improve their own personal situations as well. We are a financial services company, and many of the children of clients we help with benefits choose to protect themselves against future long-term care expenses by purchasing insurance products designed for that purpose. The Veterans Benefit Program is paid by the companies with whom we deal and not by the family in such cases. Your family receives the same level of service from us regardless of whether you have a need for these products or not. We are first and foremost a free service and committed to the community that referred you to us.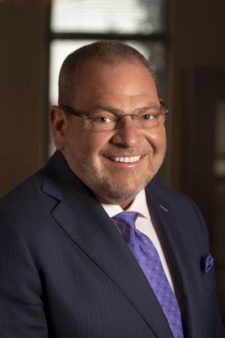 Charles W. Sawyer Jr.
Charles W. Sawyer Jr., C.E.P., R.F.C., is president, managing partner, and founder of The Sawyer Group Inc. in Owings Mills, Maryland. Mr. Sawyer has been providing financial services for over 25 years. As a licensed certified estate planner by the National Institute of Certified Estate Planners, he has been working primarily with retired individuals, their families, and those who are in the process of planning their retirement, in the areas of estate planning and insurance. Despite his demanding career in financial services, Charles makes time to be involved with professional associations and licensing bodies as well as community organizations. He is a registered financial consultant and a member of the International Association of Registered Financial Consultants. Mr. Sawyer is also a qualifying member of the Top of the Table of the Million Dollar Round Table and has been a member of the National Association of Insurance and Financial Advisors for over 20 years. He has served as a board member for The National Christian Choir and also has served for many years as a board member of both the National Association of Life Underwriters and GMNA. He is a volunteer member of the Baltimore County Provider Council for seniors and a volunteer for special events and fundraising for the Alzheimer's Association. Charles lives in Hunt Valley, Maryland, with his wife, Jane. They have six children and four grandchildren.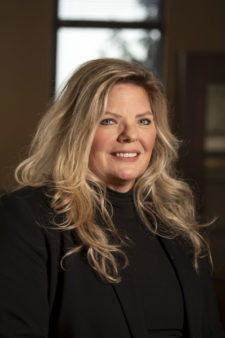 Jeanette Ratner
Jeanette started at The Sawyer Group in 2008. She assists with daily operations and helps to ensure the office runs efficiently. Jeanette also plans the firm's special events and outings. Jeanette has four children.